Welcome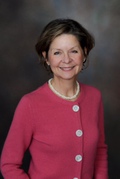 Acker Real Estate Service is a boutique company with a web-wide presence, specializing in exclusive attention to our clients. We recognize that the business of real estate has changed forever, due to the Internet. In response we are promoting a hybrid business model.
UNBUNDLED SERVICES
FEES COMMENSURATE WITH SERVICE PROVIDED
MARKETING DIRECTED BY SELLER
Today, the most valuable services a seller can obtain are appropriate pricing and exposure to the multiple listing service. After that, the magic of cyber space occurs, allowing the public to access real estate information anywhere, anytime. As a result, many services of a traditional real estate company are now superfluous.
Call today to explore a hybrid approach that saves money and allows you to dictate your marketing decisions and costs with an A LA CARTE MENU. Client care is our hallmark.